If you desire to live in
Potrero Hill
, you know that the gorgeous views of the San Francisco Bay, the sunny weather, and the beautiful homes—including the older Victorian builds—make this neighborhood's exterior so inviting. But the exterior sights are just part of what makes the community so charming. If you are considering purchasing Potrero Hill real estate, you'll also consider how your home's interior can add to the charm. To keep that exquisite visual appeal alive inside your home, consider these ten interior design tips.
Balance neutrals and colors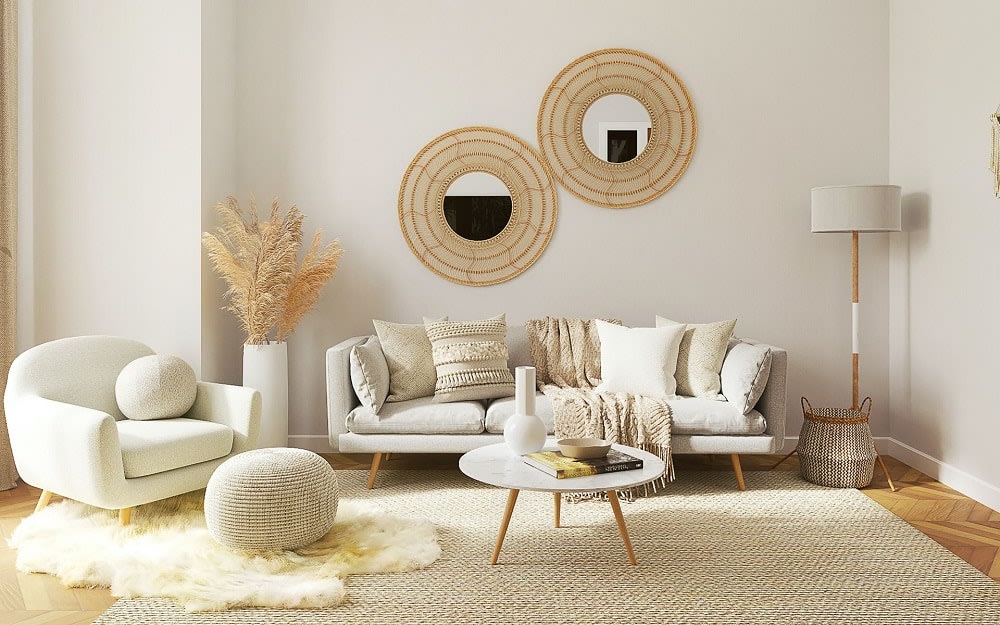 A critical design tip for all homeowners is to play with color to impact the mood you want to create. Select a few neutral colors to enhance the space. Colors like white, beige, and gray are elegant and will create tranquility. Ever notice how most luxury homes have white walls? This is because neutral colors like white help make the space look larger and more inviting. A great tip is to select a few neutral colors that complement one another and then pick a pop of color to use throughout the space to boost the energy. For example, you could incorporate yellow as your pop of color if you have wood finishings. The warmness of the yellow from your pillows and flowers would match the warmth of your wood finishings.
Vary your textures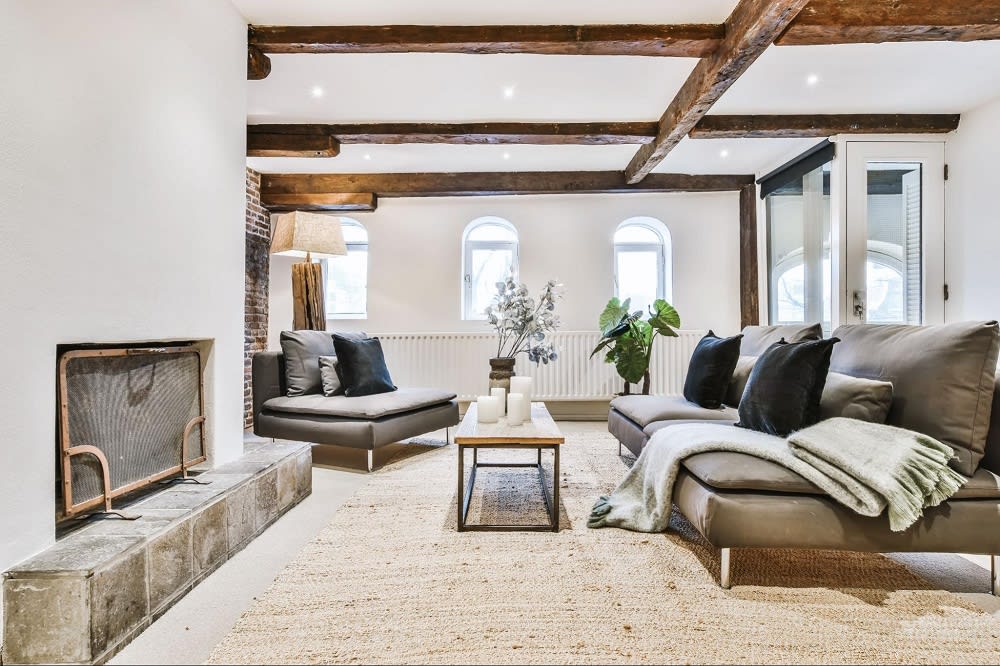 Just as a space with only similar neutral colors may fall flat, a room with no variance in texture lacks interest and character. Try layering different fabrics in your home, whether through couches, curtains, or carpets. If your furniture has a matching color palette, make your room look more attractive by playing with texture. Aim to have two to three different textures in any given space, as any less may look flat and more might look unfinished.
When playing with texture, don't forget that the finishings in your home have texture, too. If you have high-vaulted wood beams with rustic oak, use that as one of the textures to balance the rest of the room. Incorporating different textures into an otherwise wholly coordinated room can be as simple as using a marble counter, an oak wood table, or textile pillows.
Employ the 70/30 rule
Interior designers swear by the
70/30 rule
to create balance in their homes. Homeowners can follow the 70/30 rule by decorating about 70% of a room in a dominant style and the rest of the room in a secondary style of their choice. There are no boundaries for the 70/30 rule. You can blend stone with metal or velvet with leather, so long as you strike a balance between them. The 70/30 rule can be applied to color; a room could be 70% beige-toned and 30% gray-toned.
Use the 60-30-10 rule
If you want to make your space more complex, employ the
60-30-10 rule
, which means using one color for 60% of the room, a secondary color for 30% of the room, and a bold accent color like red for the final 10% of the room. A good rule of thumb is to use a neutral color, often the color of your walls, as the dominant color of your furniture. The secondary color could be used with accent walls or chairs, curtains, and painted furniture. The bold accent color can be featured in decorative elements such as throw pillows, paintings, vases, or flowers.
If you are unsure how to incorporate texture into your space, the 10% in the 60-30-10 rule is an excellent place to start; incorporate texture through your pillows, rugs, blankets, or accent cushions. Even if you don't want to feature bold colors in your home, the 60-30-10 rule can be used with similar neutral colors or monochromatic shades. For example, you could create a 60-30-10 room using three different shades of white—the important thing is to strike a balance, so your room doesn't come off as one-dimensional.
Utilize mirrors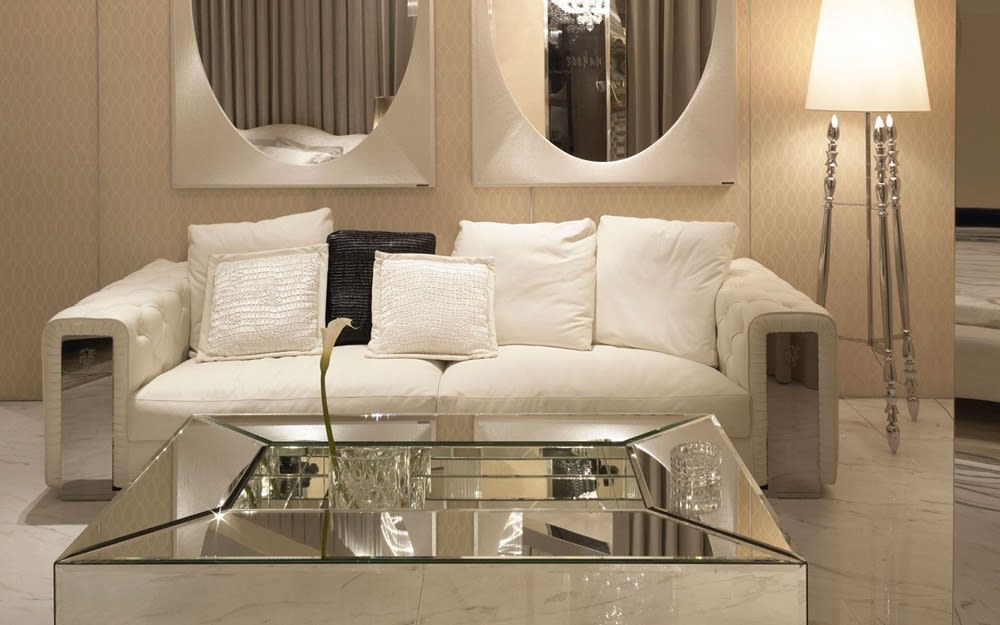 Photo Courtesy of Pinterest
Utilize mirrors to make your home look even larger than it already is. The reflective surface can help make the most of your home's natural light. By placing a mirror directly opposite where natural light streams into a room, you can extend the natural light and give the appearance of a brighter and larger room. Add a mirrored wall to make a small space larger. If you have a room with no windows, such as a basement space, you can even combine two mirrors and shape wooden panes around them to reproduce the appearance of a window. Pairing a mirror with plants is very aesthetically pleasing, as the effect of the plant is doubled through its reflection. A mirrored table makes an excellent addition to any modern living room and is a great way to play with visual texture. Homeowners can also use mirrors through modern paintings containing tiny reflective tiles, or they can simply buy mirrors adorned with beautiful frames in intricate shapes.
Order samples
Never underestimate the power of using color swatches to make sure all your design aspects mesh together. You can find paint, fabric, and even flooring samples. Consider ordering returnable pieces of cloth, which are about two feet of fabric sent to you, intended to give you the feel of the texture and appearance of the items you are considering ordering. Ordering sample paint swatches and returnable fabric samples help homeowners see how the paint and fabric will look in the natural light of their home spaces throughout the day alongside the rest of the furniture they already own.
Decorate with books
Books are not only great for reading; they are also a unique way to spruce up your home. Adding a few staple books to your coffee table is a great way to make your living room more attractive to the eye. Layer a few of your books on top of each other and play with height—create one smaller stack of books and one larger one. Consider adding a white candle in a silver or gold holder on top of the books to add more flair.


An organized bookshelf with fun bookends is also a great design staple. Feel free to add decorations such as small plants, candles, or a globe to your bookshelf to make it more visually appealing. If you have a cube bookcase, try stacking certain shelves of books horizontally and others vertically—whatever looks best to your eye. This would be a great time to employ the 70/30 rule. Fill your bookshelves 70% with books and 30% with decorative elements. You will enjoy reading the books, and your guests will love looking at them.
Remember that less is more
A great interior design tip for luxury homes, including Potrero Hill luxury homes, is to create clean, uninterrupted lines in your space. Try not to pack too much furniture into one room. Use symmetry to create a well-balanced living space that maintains elegance and functionality. For example, when designing your living room, you might place two matching chairs across from each other, a sofa on one side of the room, and a center table in the middle of the three items.
Use the rule of three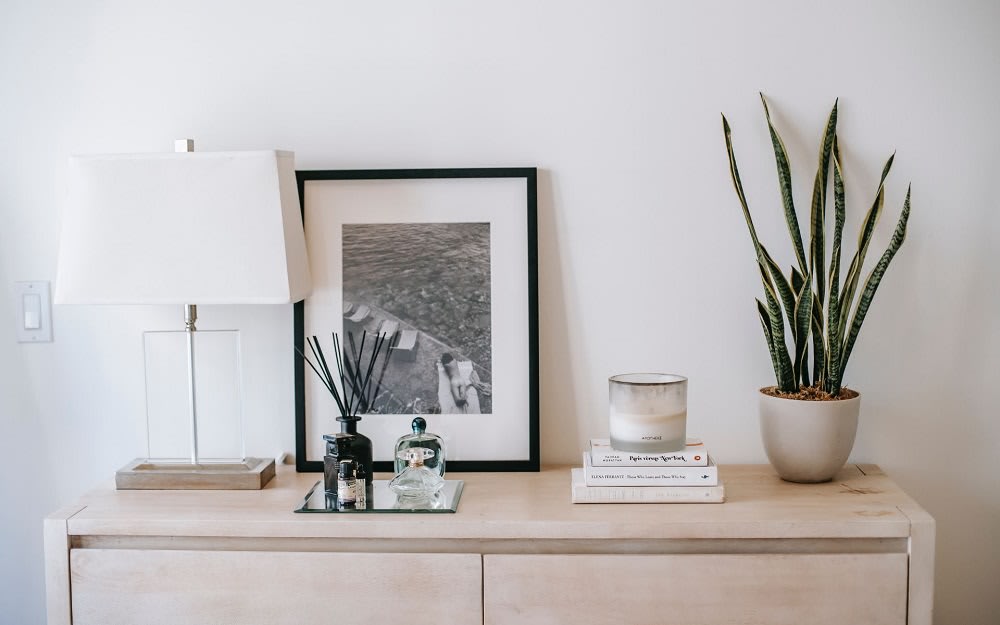 When arranging your decorations, try remembering the
rule of three
. According to human psychology, our eyes are visually drawn to items placed in odd numbers, and we find these clustered items more memorable and appealing than those in even numbers. Thus, when you are putting up candles, clay pots, or some decorative books, try arranging them in a group of three and incorporating some visual layers by using items of different heights.
Don't underestimate the power of flowers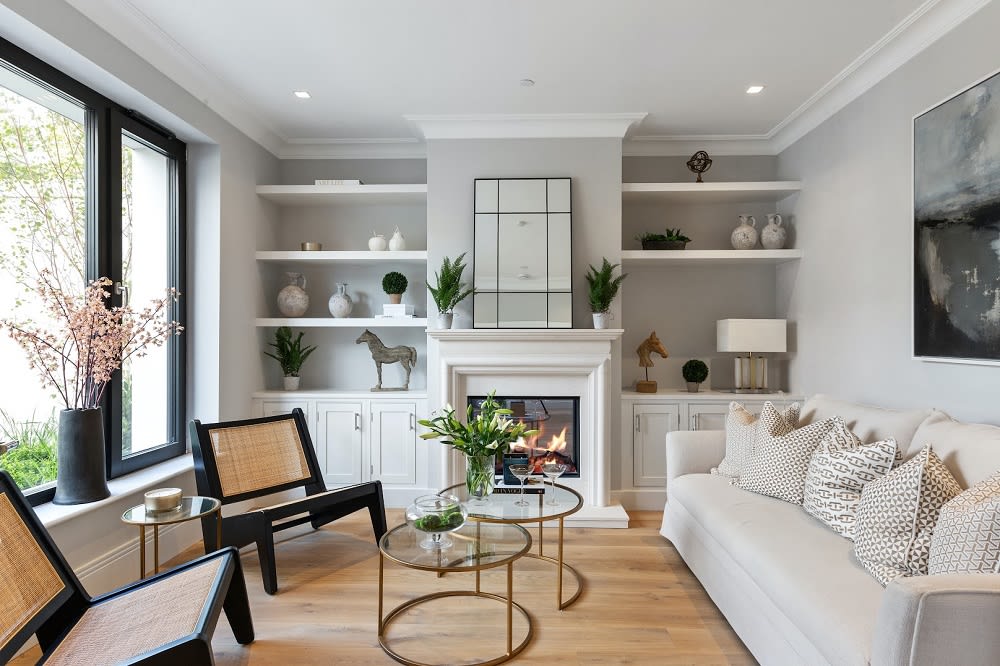 Flowers aren't only visually pleasing. Studies show that having natural life surrounding you
boosts your mental health and reduces stress
. If you are going to decorate with flowers, aim for large colorful bouquets that can serve as accent pieces or your pop of color. If you aim for a clean, minimalist look, potted plants like eucalyptus trees, potted aloe, or hoya plants are beautiful design accessories. If you aren't the best at maintaining flowers or travel often, fake plants or cactuses are just as visually pleasing.
If you are ready to design your dream home using these ten tips, reach out to Potrero Hill real estate agent
Matt Woebcke
to start searching for your new property today. With years of industry experience in and around the San Francisco area, Matt specializes in Potrero Hill luxury homes. He offers fantastic interpersonal skills, professionalism, and determination, ensuring his clients get the best homes for their needs. Check out
Matt's listings
to see if the home of your dreams is just a click away!