Shifting housing markets can bring about much volatility for both buyers and sellers, but sellers should always take advantage of the option to stage their home when listing it online. Whether by rearranging and polishing what you already own or by investing in temporary furniture and decoration, it is always worth the investment as you're virtually guaranteed to sell your home faster and at a higher price. Avoid unwanted amounts of time spent on the market in a buyer's market or cut through the competition in a seller's market when your home is staged to its best potential.
You'll maximize your home's value
Regardless of whether the market is shifting into a buyer's or seller's market, the top focus on your mind should be to sell your home for as high of a price tag as possible. When browsing for their next home, buyers always gain first impressions based on the photos. This first impression will leave them with a personal feeling about the house that will likely stick with them throughout the search process. Whether, for example, the living room was staged with flattering, trendy furniture and artwork or just left empty with barren floors and walls will be the difference between your home being perceived as run-of-the-mill or a fine piece of valuable real estate suitable for generations to come.


Simply put, staging will make your home be viewed in its best light compared to the possibility of leaving significant value on the table. According to the International Association of Home Staging Professionals, homes that are staged end up selling for an average of
20% more
than unstaged homes.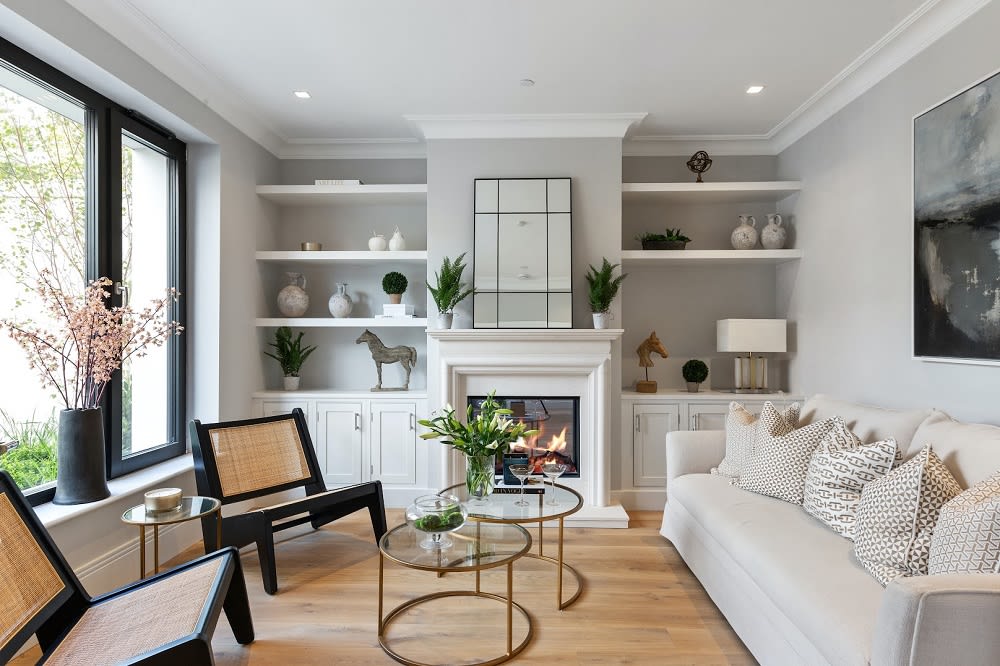 Your home will sell much faster
Even when listing your home during a seller's market, staging will reward you with saved time in addition to an increased sale price. After all, the name of the game is always to stand out above your competition. Without staging, it is challenging for buyers to visualize the space according to their vision:
82%
of buyers' agents reported that buyers are better able to envision a staged home to be their next home compared to an unstaged property. Even if a certain setup goes against one person's taste, the fact that there is already an idea on display could spark creativity or excitement for that person to visualize what they'd like to do with that room. If the photos are boring or empty, it can be next to impossible for a future buyer to evaluate whether your property will be an appropriate fit for them.
In fact, staged homes sell an average of
30 times faster
than unstaged properties. Not only will beautifully staged photos catch buyers' attention over other listed options, but buyers will also carry a feeling of luxury and creativity with them as they continue learning about your home. The difference between selling your home quickly and watching it sit on the market for longer than you hoped is whether shoppers get their foot in the door and take a tour. Being able to decipher whether a potential buyer can spend the next decades of their life in your current property is a matter of looking at its photos and knowing if their vision can come to life in those rooms.
Buyers will connect emotionally
What exactly makes staging so impactful on a personal level? A properly staged room will stir up the emotions that buyers are looking for when seeking their next home. Moving into a new home is an extremely emotional decision as well as a financial one, and these concepts are deeply entwined: if a person does not feel exceptional while scoping your home's photos, they will certainly not be willing to spend exceptional amounts of money for it.


In addition, if staged well, they will be compelled to come and visit your property. If potential buyers see beautifully staged photos and visit your home in real life shortly after, this puts you on a fast track to selling your home compared to a similar home in the same neighborhood that did not go through the staging process. Staging will help you complete the most important steps of getting your home sold for a high price: piquing interest, and subsequently closing the deal.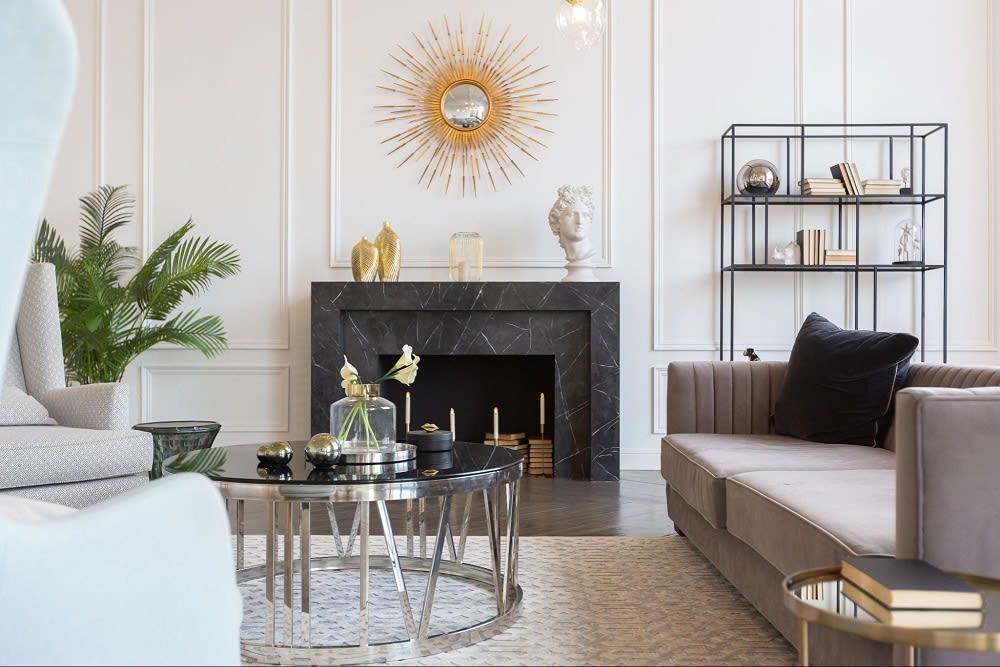 You'll skip steps as a buyer
If you're planning on moving into a new home after selling your current home, this process of going through each of your important rooms and setting them up for staging will indirectly get you ready for your next property purchase. One of the more seldom talked about time-consumers when moving homes is preparing all of the items you'll want to keep and want to dispose of. Whether you're rearranging or hiring staged furnishings, either option will require you to declutter and donate, sell, or dispose of goods or furnishings you've grown out of in those rooms. You'll be amazed at the time saved when it's time to pack up your belongings and everything in your vicinity is something you know you'll be taking with you.


Although there will be personal items you'll certainly want to save, it's still important for the staged rooms to be more neutral than personalized in order to appeal to the general buyer. As much as you feel that your cherished knick-knacks are what make your home so welcoming, it might be a better idea to tuck those away in storage while potential buyers tour your rooms.


The best way to guarantee your success while navigating a shifting market as a seller or a buyer is to work alongside a licensed realtor. Contact
Matt Woebcke
today, whether you're a first-time buyer or an experienced seller seeking the best staging techniques no matter the state of the market. He'll help you stage your home like a pro, offering expert-level insight on
interior design
ideas that will best suit your home. It is always smart to work with a realtor who specializes in given markets because of their experience and expert prediction capabilities for their given areas. If you're looking for Mission real estate, Castro real estate, or Potrero Hill real estate, Matt will have the answers and the information you're looking for.